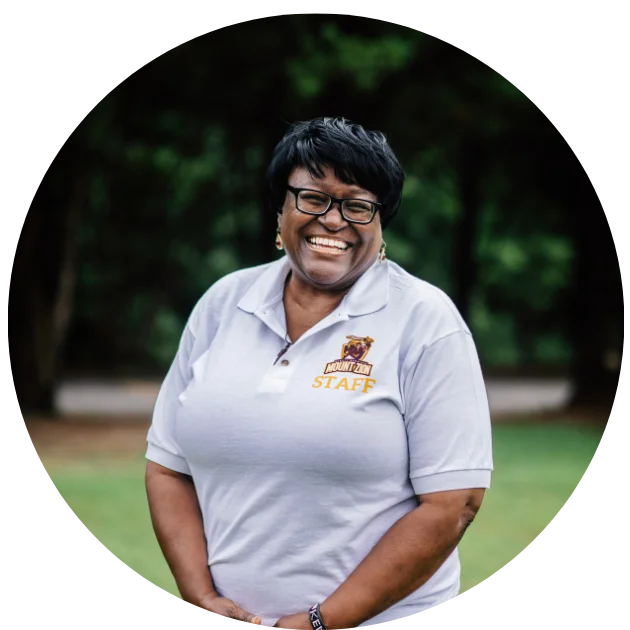 Dean of Elementary School Students
Mount Zion Christian Academy
Welcome to Mount Zion Christian Academy! It is a blessing for me to journey alongside our parents to educate your children in a spirit of excellence! I love teaching Christian education! I believe thinking is as important as doing. I encourage my students to read and view reflection as a critical part of the learning process. I also enjoy leading the students to look for opportunities to love others as Jesus mandates us to! Patterning God's love is the greatest lesson we teach. We do this at MZCA with authenticity and with no expectations!
I have been teaching for 5 years and have been in ministry for over two decades! I earned my Bachelor's Degree in Theatre from North Carolina Central University in Durham, NC and later earned a Master's Degree in Divinity from Duke University in Durham, NC, as well as my doctorate from the Samuel Dewitt Proctor School of Theology in Richmond, Virginia.
I invite you to come and visit our academic program, join the PTA, and participate in our many school activities throughout the year. I especially invite you to volunteer your gifts to help in the classroom or accompany your child's class on a study trip! We covet your prayers. See you soon!
Blessings!